Drama at the Oscars as Will Smith Slaps Chris Rock on Stage
Drama at the Oscars as Will Smith Slaps Chris Rock on Stage
The 2022 Oscars was a huge attention-grabber as Will Smith seemed to have assaulted Chris Rock on stage while the comedian was preparing to present the Best Documentary Award held in Dolby Theatre in LA on the 27th of March, 2022.
Rock started the monologue by cracking a joke about Javier Barden and his wife.
He then turned his attention to Jada Pinkett Smith, but he professed his admiration towards Mrs. Smith before making the joke. He continued and joked that he would love to see her in the next G.I. Jane movie because of her shaved head.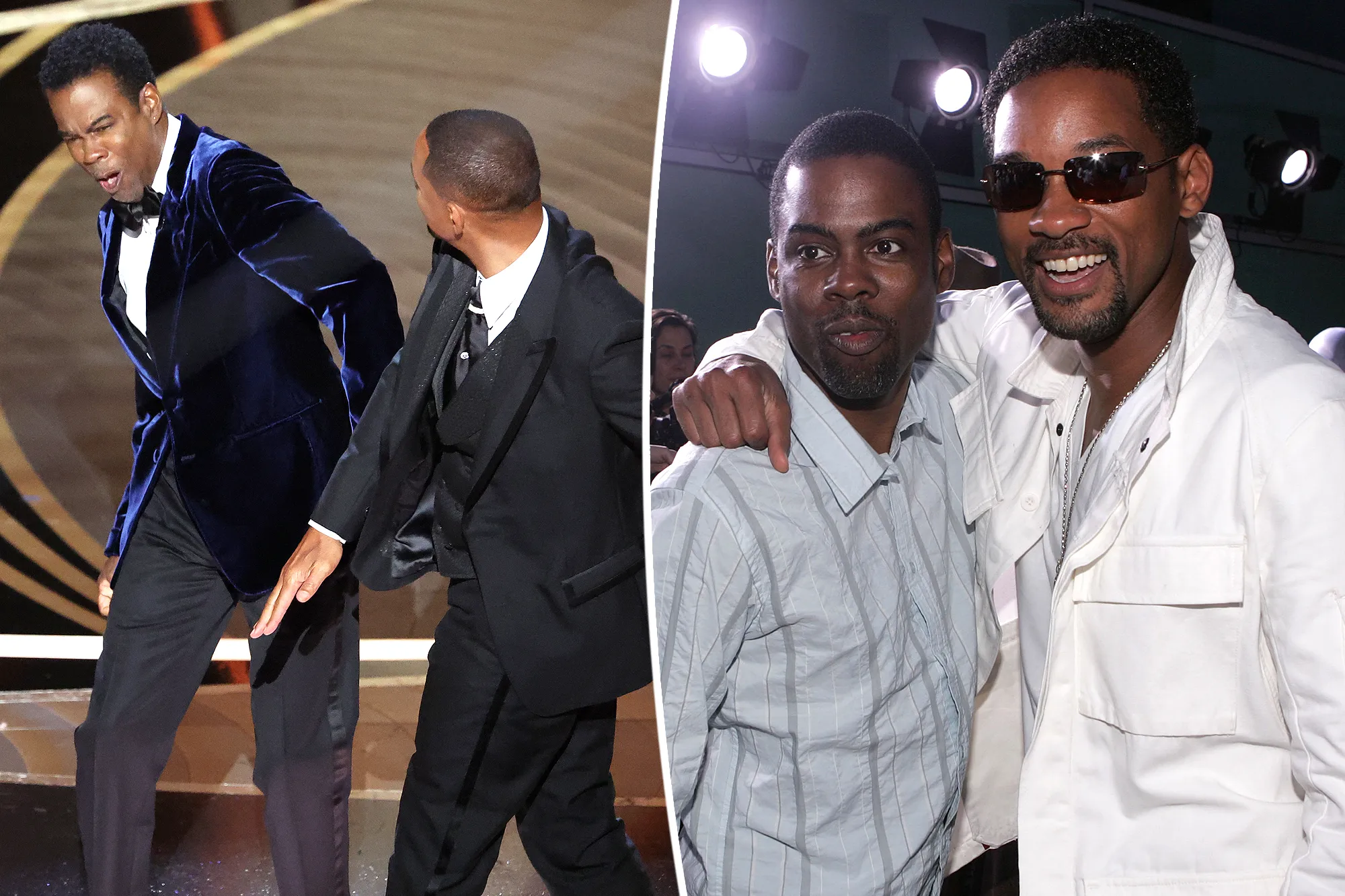 When the cameras shifted their attention towards where Jada was seated, the viewers could see Will Smith laughing and clapping along with the joke. As he turned towards Jada, Mr. Smith could see that she wasn't exactly pleased with the joke. This is when he went up on stage and slapped the unsuspecting comedian.
Chris Rock was taken by surprise, and he was shell-shocked. He tried to make Will understand that he was only making a joke, but Will Smith responded by telling Chris to keep his wife's name out of his mouth. Chris Rock could do nothing but oblige.
Reason Behind Jada Pinkett Smith's Reaction
It was not surprising for Jada to react displeasingly as she has been suffering from Alopecia for a few years now. That is the reason she decided to go with the bald look.
Alopecia is a condition where there is a significant amount of hair loss. It is caused by the immune system attacking parts of your body that aren't supposed to be targeted. In this case, that would be the hair follicles.
This was why Jada Pinkett Smith decided to shave her head and maintain that look. She took to Instagram on December 28th, 2021, to reveal her new look through a video clip. Her husband has been supporting her throughout this battle with Alopecia.
A Rocky Marriage
The audience at the Oscar awards and the millions watching worldwide were taken back in shock as Will Smith went over to Chris Rock and slapped him without warning. Many were stunned by what had transpired before their eyes.
At first, people thought it was staged, but that was not the case when they overheard Will Smith shouting at Chris Rock, telling him not to use his wife's name.
While this act may have been a genuine attempt to protect his wife's image, the fact that their marriage has been up and down the last few years can't be ignored. There were reports of Jada having a romantic relationship with August Alsina when the husband and wife decided to take some time apart.
Rumor Mill
Jada Pinkett Smith has denied all kinds of rumors and has maintained that August Alsina was like a part of the family only. Whereas August has rejected the same.
He went on the Breakfast Club in 2020 and confessed that he had invested many years of his life on Jada. This was denied as totally false by Jada's representatives.
Will Smith also does not come with a clean slate. He has also been accused of having a relationship with Margot Robbie while starring together in a film. However, they have both denied these allegations.
There have been a lot of ups and downs at the Smith home over these past few years that one may question their professed acceptance for an open relationship. At the Breakfast Club, August Alsina tells Angela Lee that his relationship with Jada had Will Smith's blessing.
This proves that their open relationship status might have had something to do with triggering the rumor mill.
Overall, one might ponder upon if all this negativity in their private lives must have had a significant impact on the mental and emotional well-being of Will Smith. He looked like a man wanting to make a point in front of the whole world that their home is united and stick for each other.
Smith Slaps a Comedian, Then Wins an Award
Famous A-List celebrities like Denzel Washington, Joe Perry, Puff Diddy, etc., were seen talking to Will Smith during the commercial creaks. Diddy got up on the stage to present an award after that incident. He addressed both of them and said they would solve it like family.
After all these incidents, Will Smith was given the best actor award for this role in King Richard. As he accepted the award, he seemed to be giving people the reason for his behavior earlier.
Smith said that he felt like the character he played in the movie – a father having to protect his family. He also said that he had a calling from God to love and protect people and be a river to his people.
He apologized to the Academy, his fellow actors, actresses, etc., but failed to mention Chris Rock in his apology speech.
How Far Can You Take Comedy to?
This incident has brought up the much-talked-about topic about comedians crossing the limit.
This is not the first time a comedian has been attacked, but it is undoubtedly the first at the Oscars. Comedy, like acting, is an art. The comedian expresses his art through humor, and there is no limit to art.
When one takes comedy personally, such incidents are bound to take place. Will Smith should not have gone to the extent of using violence to make his point known, especially when he was laughing along with the crowd in the first place.
It was only when he saw his wife's displeasure at the joke that he decided to react. This ticks all the wrong boxes for Will Smith.
Chris Rock has not communicated with anyone about the incident till now. We wait to see what transpires from this episode.
Roomba TV
To watch live shows like the Oscar Awards, subscribe to Roomba TV. It is the best IPTV streaming platform in the US, Canada, Mexico, and other neighboring countries.
It has premium quality streaming services, and you can watch the channels anywhere on your phone. All you need is a good internet connection.
IPTV Subscription
Get an IPTV subscription with the best packages and a free trial only on Roomba TV. You can also become IPTV Reseller by finding an audience who wants to use such services and sell it to them through your website.