Everton vs. Crystal Palace – Fight for Safety
Everton vs. Crystal Palace
Everton will welcome Crystal Palace in the Premier League this Thursday, May 19th, at Goodison Park at 2:45 PM ET. The Toffees, as Everton are usually called, need a win to save themselves from relegation.
They currently sit in 16th position in the Premier League table with two games remaining in their season. The relegation battle is between three teams – Everton, Leeds United, and Burnley. Any of these teams can do down to the Championship if they lose their games.
Leeds United looks like the most likely team to get relegated if they lose their remaining game. However, if Leeds wins their last match and Everton loses both the remaining games, Everton will get relegated. The same goes with Burnley – they need a win and a draw to be on the safe side.
Everton's game on Thursday against Crystal Palace can be tricky as Patrick Vieira's side can beat the best on their day.
Frank Lampard vs. Patrick Vieira
There is a bit of history in this fixture as both managers were the best midfielders during their time. They went head-to-head against each other in the biggest games between Chelsea and Arsenal in the early 2000s. Both managers were warriors during their playing careers and became legends in their own right.
Frank Lampard
Frank Lampard is the manager of Everton. After retiring as a player, he joined Chelsea's youth set-up as a coach and learned his trade there. Shortly, he was announced as the manager of Derby County, where he managed to take the team to the playoff final against Aston Villa.
After that, he was picked up by Chelsea after Maurizio Sarri got the sack. Lampard brought in some fantastic young players from the youth teams and took Chelsea up to the 4th spot in his first season. He got sacked in his second season as results were going against him.
Everton hired him a couple of months back after sacking Rafa Benitez. Since his appointment, Lampard has not had the best start to his Everton career. With the recent positive results against Chelsea and Leicester City, Lampard hopes to make a last-ditch for safety in their remaining games.
Patrick Vieira
A midfield general during his playing days, he changed the way his position was played in England. He came to Arsenal from AC Milan as a young lad, and he went on from strength to strength from then on.
After the Eagles sacked Roy Hodgson mid-season, Patrick Vieira joined Crystal Palace from Nice in France. His first few games were not the results he wanted, but he has now worked his philosophy into the team. They are a tough team to face, as Manchester City would attest to when Palace beat them 2-0 last October.
His team plays with a swagger and with much intensity. The addition of Conor Callagher from Chelsea on loan has proved to be one of his best signings. Callagher has been an engine in the Palace midfield since he's joined.
Patrick Vieira has built a team in Palace that no teams like to face. This team is a pure reflection of him as a player – intense, skillful, and always giving 100%.
Everton vs. Crystal Palace – Highlight of the Season
Everton
Everton have had an abysmal season for a team that has spent around 100 million pounds on player recruitment. At the start of the season, it looked like there were internal clashes between the manager, Rafa, and the players. They had a very poor start to the season and were losing many points.
However, after Lampard's appointment, they have managed to get some wins under their belt, the best one coming against Lampard's former team Chelsea where he is a legend. This game was the highlight of Everton's season.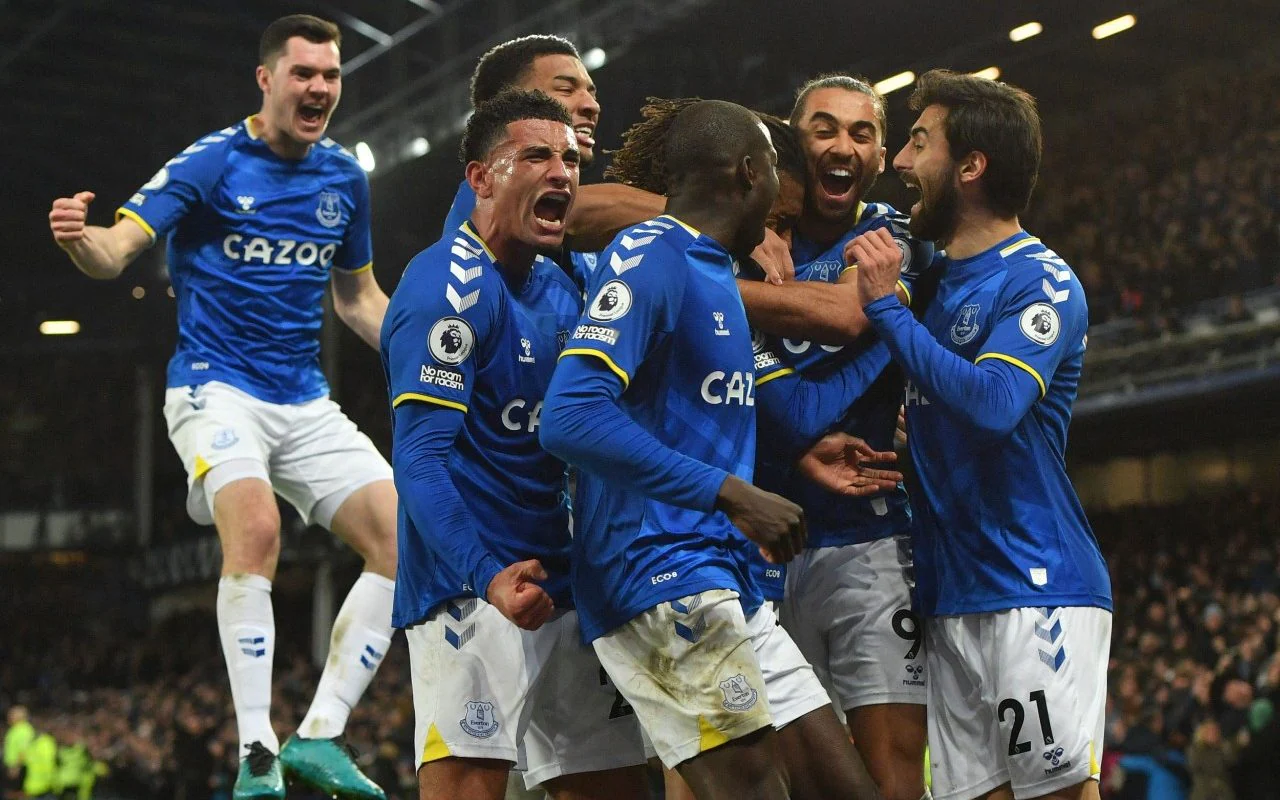 Everybody predicted a loss for Everton against Chelsea, but Lampard had different plans. They pressed the Chelsea backline so high that Azpilicueta made a mistake and gave away the ball to Richarlison, who tucked the ball into the back of the net.
Everton fought tooth and nail to prevent Chelsea from scoring an equalizer and managed to get a win in the end. That win took them out of the relegation zone for the first time in a few weeks, giving Everton a ray of hope.
Crystal Palace
Under Roy Hodgson, Crystal Palace looked like a team giving away free points to all the teams they faced. However, after the appointment of Patrick Vieira as their manager, the Eagles have improved a lot and look like a new team.
Last October, Crystal Palace traveled to the Emirates Stadium and shocked the Premier League giants by beating them 2-0. In the first half, Wilfried Zaha scored a goal in the 6th minute of the game. Aymeric Laporte then got sent off for a challenge on Wilfried Zaha just outside the box just before half-time.
Manchester City came out in the second half and attacked Palace's goal even with only 10 men on the pitch. However, their goal attempts did not materialize due to some excellent Palace defending. Conor Gallagher dealt the final blow to City as he scored a goal to take all the three points on the road.
The two teams met again at Selhurst Park, where there was a stalemate. This draw allowed Liverpool to get back in the title race. So, as we can see, Palace are not a team to take lightly.
Preview
Palace's trip to Goodison Park will be a challenge for Frank Lampard's team, looking to win the game. The fight for safety from relegation is at its last stages.
The team in 17th position at the end of the last game will be relegated. We can expect to see a great match between these two sides led by two former legends. The atmosphere at Goodison will have a significant role to play in Everton's fight for survival.
Where to watch Everton vs. Crystal Palace?
You can watch the live coverage of Everton vs. Crystal Palace on Roomba TV, the best IPTV streaming platform online.
Watch TV online by getting an IPTV subscription from Roomba TV, which offers premium plans for affordable prices.
Become IPTV Reseller
To become an IPTV reseller, you can purchase premium plans for yourself from Roomba TV.
After this, create a website where you can resell those premium packages to customers interested in watching TV online. This will also help you generate income, which you can use again to invest in your IPTV-reselling business.