Is TiviMate the ultimate app for IPTV
Is TiviMate the ultimate IPTV app
With the advancement of technology and electronic equipment, amenities like Smart TVs and high-speed internet are standard in countless homes. While viewership has remained unchanged over the years, the means of televised content has evolved to new heights.
The transition from standard cable and satellite TVs to an internet-powered IPTV has revolutionized our viewing experience. With IPTV, we can control what, when, and where to watch without waiting for a scheduled broadcasting time.
However, IPTV requires internet access and, more importantly, a signal receiver, limiting its service to traditional TV. Although the viewing experience is not bad in any way, you may have to miss your favorite shows for personal or office commitment.
But not anymore! You see, the boundaries of the internet that limit IPTV services to a conventional TV also open a backdoor to apps like TiviMate. This app can help you enjoy your favorite shows or sports streams on your mobile devices, allowing you to stay connected all the time.
So is TiviMate the ultimate app for IPTV? If you are looking for an app that lets you use IPTV services without hassles, TiviMate is undoubtedly your best bet.
This article will walk you through all TiviMate features and help you understand why it is the best.
So without further ado, let's dive deep.
What is TiviMate?
TiviMate is an IPTV player that allows you to use IPTV services on mobile devices and other platforms like the Amazon Firestick. TiviMate comes in two variants – premium and free, and while you can use the free version for many IPTV features, you will have to purchase the premium one to get full access.
Here are the features of TiviMate:
Intuitive and user-friendly interface
You can create multiple playlists
Electronic Program Guide (EPG) update
You can customize your viewing experience
The Catch-up feature allows you to keep track of the latest sports updates and favorite shows
In short, TiviMate is a feature-rich app that lets you benefit through its features. However, some of these features are only available on the premium version.
What's different in the premium version?
As we mentioned earlier, TiviMate offers a free version that allows you to get familiar with the app before upgrading. However, the free version has limited functionalities, limiting your options and viewing experience.
On the other hand, the premium version provides complete access to all the features and allows you to get the best IPTV experience at your fingertips.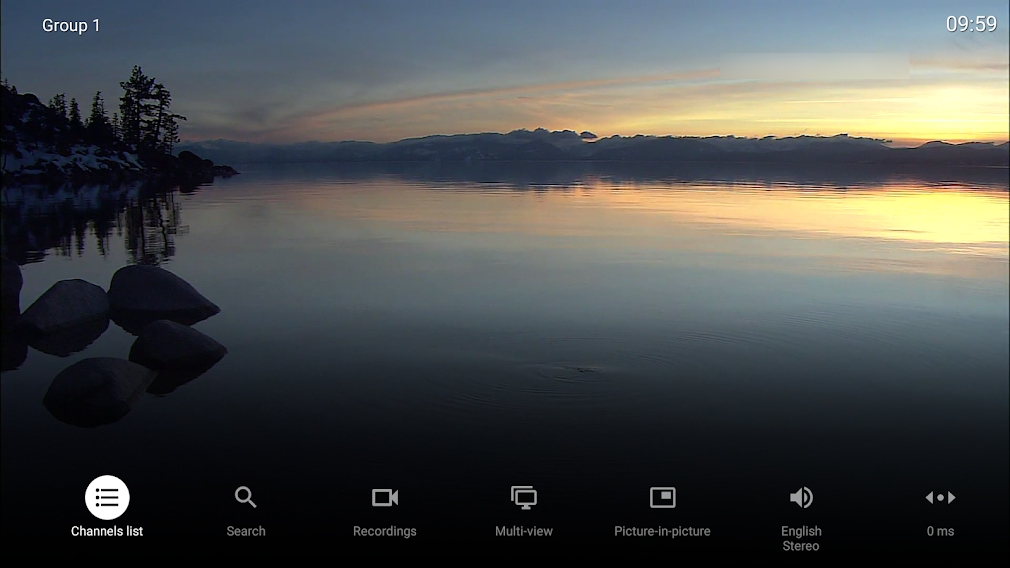 Here are the additional features available with a premium TiviMate account.
Synchronization
A TiviMate premium account will synchronize your IPTV services with any Android device, meaning you can watch all your favorite shows without any delays or interruptions. A premium account also gives access to international channels, offering more convenience and versatility on the go.
Customization
With TiviMate premium, users can customize their viewing experience according to their needs. For instance, you can alter the Menus, change texts, or modify logos to get a personalized viewing experience.
Additionally, you can create multiple playlists, allowing you to separate content into different genres according to your preferences.
Mini-TV experience
The TiviMate app is a mini-TV that keeps you updated and entertained with all your favorite shows. While you can update your program guide manually on the free version, a premium account keeps your content updated all the time.
Since TiviMate premium offers complete access, you can watch any live channel or browse through unlimited VOD content right from your mobile device. Additionally, you can create schedules or review or alter your playlist to suit your preferences.
In short, the TiviMate premium account allows you to control your IPTV services like a conventional TV, translating to an excellent mini-TV experience.
Auto-update
Unlike the free version, where you have to wait for 10 days to update your TV guide, a premium account synchronizes your content instantly. Additionally, you don't have to manually update the EPG as the process is automatic on a premium account.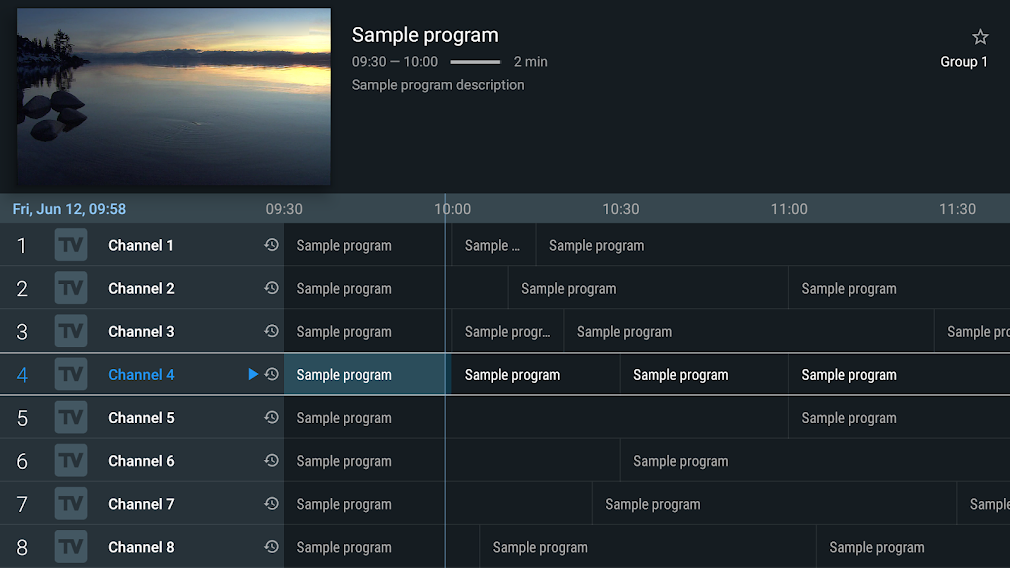 Turn off categories
One of the most significant benefits of upgrading your TiviMate account to premium is the ability to turn off categories. For instance, IPTV provides many categories, including sports, music, movies, infotainment, or live channels. While it may be excellent to have so many options, you may never require so many options.
With TiviMate premium, you can select favorites and assign specific texts or logos to make that category easily accessible. Additionally, you can turn off unwanted categories to keep your viewing experience tailored to your needs.
Advantages and Disadvantages of TiviMate
Pros
Instant IPTV synchronization with the premium account
You can create multiple playlists
Subtitle and captioning support
Intuitive and user-friendly interface
Easy navigation
You can turn off unwanted categories
Excellent mini-TV experience
Cons
You will have to upgrade to a premium account to access all the features
Is TiviMate safe?
TiviMate is one of the best android apps that offer a seamless IPTV experience on your mobile devices. You can use this app on any mobile device without hindering your viewing experience or compromising your security.
TiviMate is a secure android app backed by advanced security algorithms that keep your data secure. The app utilizes a state-of-the-art online payment system that ensures full encryption while upgrading your services.
Although we didn't find any malicious malware or threats in the app, it is always wise to be vigilant and adhere to safety standards while consuming online content. Additionally, you can employ the services of a VPN to stay anonymous and safe while streaming your favorite shows.
Which is the best IPTV provider for TiviMate?
Roomba TV and TiviMate are a winning combination as you can experience the best of both worlds in one package. Roomba TV is a top IPTV provider that offers unlimited entertainment at your fingertips.
You can watch live sports streaming, thousands of VOD content, or premium PPV events from the comfort of your home.
Besides providing the best IPTV service, Roomba TV offers a free IPTV trial package to help you get familiar with the platform. You can also become an IPTV reseller and sell Roomba TV services to your friends and family.
In short, Roomba TV is the best IPTV service for TiviMate.