NBA – Miami Heat vs. Golden State Warriors
NBA – Miami Heat vs. Golden State Warriors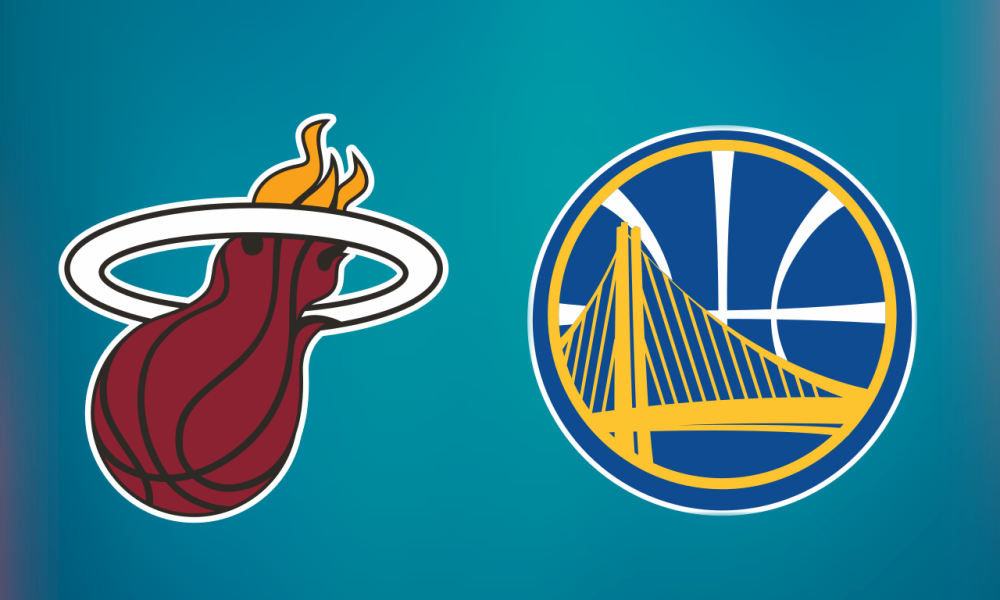 The Golden State Warriors travel to Miami, Florida, to face Miami Heat at the FTX Arena on March 23, 2022, at 7:30 PM ET. Miami Heat has averaged 109.5 points per game, whereas GSW has been doing a little better by averaging 111.2 points per game.
The last time these two teams met was on GSW's home turf in Week 12, where they beat Miami 115 to 108. Warriors could hold off Miami as Jordan Poole came off the bench to score 32 points after returning from his quarantine period. It was a strange day at the office for GSW's golden Star, Steph Curry, as he had a relatively quiet night.
This was Miami's second continuous loss on the road. These losses have been a direct impact of their injury woes this season.
Previous Encounter
Their last meeting saw Jordan Poole come in and take the spotlight as Curry was taken out of the game after making a second foul after 9 minutes. Wiggins also contributed by making 22 points, with Draymond Green handing out 13 assists. Green also missed the last two games before this one due to health-related issues.
It was a tough loss for Miami as most of their players were missing because of injuries and sicknesses. Their star player, Jimmy Butler, was also taken off the court after landing uncomfortably, which caused his right ankle to twist.
All these were signs of things to come badly for them. Before he was taken off, he already had 22 points, a couple of rebounds, and assists. This was a big blow to Miami as the players in the team were decreasing in number because of injuries.
Steph Curry had an abnormal game for the Warriors that game as he scored a meager 9 points only and managed 10 assists. However, another player with double figures that night was Gary Payton, as he scored 14 points and had four steals.
These two teams have played each other 66 times in the NBA altogether. Golden State has come up on top with 34 wins, while Miami has 34 wins.
Both team's previous games leading up to this game
Miami Heat

Miami Heat traveled to Philly to face the Philadelphia 76ers and lost by a 7-point margin on the 21st of March, 2022. The Eastern Conference leaders were beaten by an inspired player in Tyrese Maxey, who scored 28 points. 13 of those came in the final quarter, where 9 was continuous.
Tyrese was in charge of the final two minutes, where he took the game by the scruff of its neck and scored, was fouled and received a free throw. That helped the 76ers in taking a breather and refocusing.
He put his body on the line when Miami stole a misplaced pass by the 76ers. He tracked back to make a block on Caleb Martin's shot with only 21 seconds remaining. The crowd went crazy and started chanting his name.
Korkmaz and Milton also scored 18 and 20 points, respectively, for the 76ers. One of their key superstars was missing in James Harden. He is one of the best ballers out there in the NBA right now.
The coach, Erik Spoelstra, was full of praise for his team after the match, especially Tyrese Maxey.
Golden State Warriors
Golden State Warriors hosted San Antonio Spurs in San Francisco and succumbed to a hard-fought defeat by Spurs with a score of 110-108. This wasn't very pleasant for the team and their coach, Steve Kerr, as San Antonio's Keldon Johnson scored the winner at the buzzer.
This was a game where Steph Curry was out of the squad but had enough firepower in players like Klay Thompson and Jordan Poole. The Warriors started building some momentum as the game was ending, but it wouldn't be enough to see them get the win. At the end of the game, the coach blamed the officiating for giving away two unnecessary fouls.
The Warriors lost the game at the end, and Steve Kerr was least happy about the calls made by the referee. His players also did not make it easy for the referee to make decisions. Coach Steve Kerr was critical of Green's attitude of giving constant jibes at the referee, which led to his dismissal.
The upcoming games for the Warriors are all on the road, and they must win these games to have a chance at the playoffs for the finals. Their easiest game is the one against Orlando Magic, where most people expect them to win. After that, they travel to Miami to face the leaders of the Eastern Conference, the Miami Heat. GSW should try to win all the games as the Memphis Grizzlies are already ahead of them in the table.
The loss to Spurs might come back to haunt them if they don't win enough games to make it to the playoffs. It was a game filled with many silly mistakes that could've been avoided only if the players had been switched on.
Miami Heat vs. Golden State Warriors
This match-up in Game-week 23 promises an eye-catching competition between the best ballers in the NBA.
Miami Heat will be looking for a win on the back of their loss to the 76ers. Although they lead the Eastern Conference charts, finishing first is always better.
The Golden State Warriors should be more desperate for the win, with all due respect to Miami Heat, as they look to secure a place at the table for the playoffs. With Steph Curry injured on the sidelines, their other star players are expected to step up and take the game to Miami.
Roomba TV
Watch live NBA games and many more sporting events on Roomba TV. It is the best IPTV streaming platform in the United States, Canada, Mexico, and other Latin American countries. Get your first IPTV subscription on Roomba TV, with the best premium packages.
You can become an IPTV Reseller too by buying premium packages from Roomba TV and reselling them to interested parties on your website.
Watch TV online and many other shows, sporting events, documentaries, movies, etc., only on Roomba TV.