UEFA Champions League Final – Liverpool FC vs. Real Madrid CF
UEFA Champions League Final
The UEFA Champions League final is finally set to take place in Paris, France, on Saturday, May 28, at 3:00 PM ET. It is the biggest club competition in European soccer, and two of Europe's biggest clubs, Liverpool Fc and Real Madrid CF, are poised to face each other in what is being described as the clash of soccer royalty.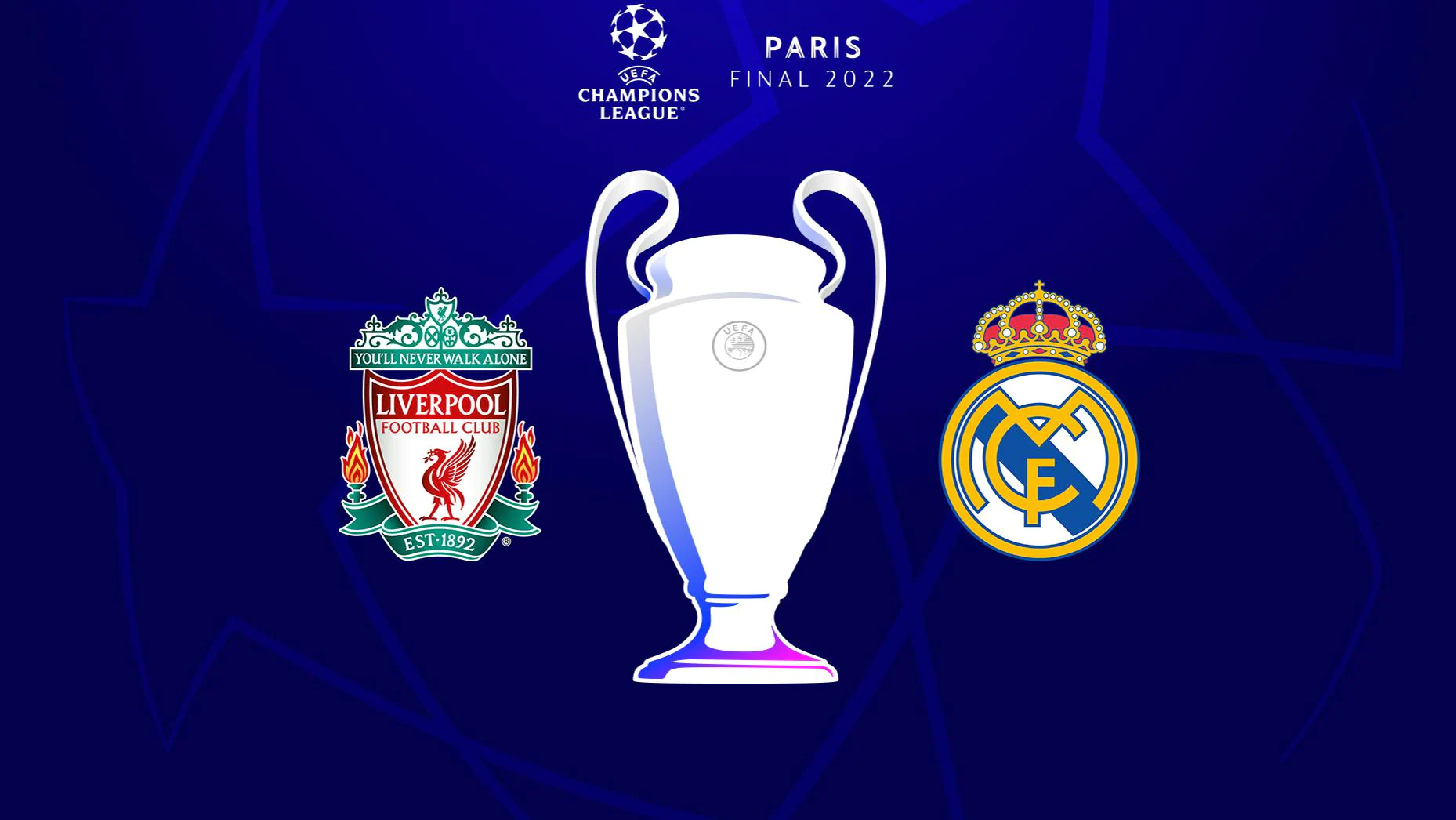 Liverpool FC, from England, have won the coveted competition 6 times in their history. They beat Villareal CF from Spain to book their place in the finals with an aggregate of 5-2 over two legs in the semis.
On the other hand, Real Madrid are undisputedly the kings of Europe with 13 UEFA Champions League titles. Real Madrid beat three of the most vigorous opponents in PSG, Chelsea, and Manchester City, to reach the final in Paris.
The final clash between these two European soccer giants will be watched by millions worldwide, across all 7 continents, with much excitement.
Road to Paris
The UEFA Champions League boasts competition between the elite teams from Europe's biggest soccer leagues. In this tournament, there are 8 groups consisting of 4 teams each, where the winners and runners-up of the groups will advance to the Round of 16.
After the end of Round of 16, 8 winning teams will play in the quarter-finals, and consequently, there will be 4 teams in the semis and so on. Real Madrid and Liverpool played all those fixtures and rightfully booked their slots for the final in Paris.
Let us have a look at their journey to Paris.
Liverpool FC
Liverpool FC have cemented themselves as a superpower once again after the arrival of Jurgen Klopp as their manager. Their last UCL title was in the 2018-2019 season when they beat Tottenham 2-0 at the Wanda Metropolitano in Madrid, Spain.
Since their last UCL triumph, they have gone from strength to strength in their domestic league. With the addition of players like Thiago, Konate, and Luis Diaz to the team, they have grown very formidable and are the favorites to win the final.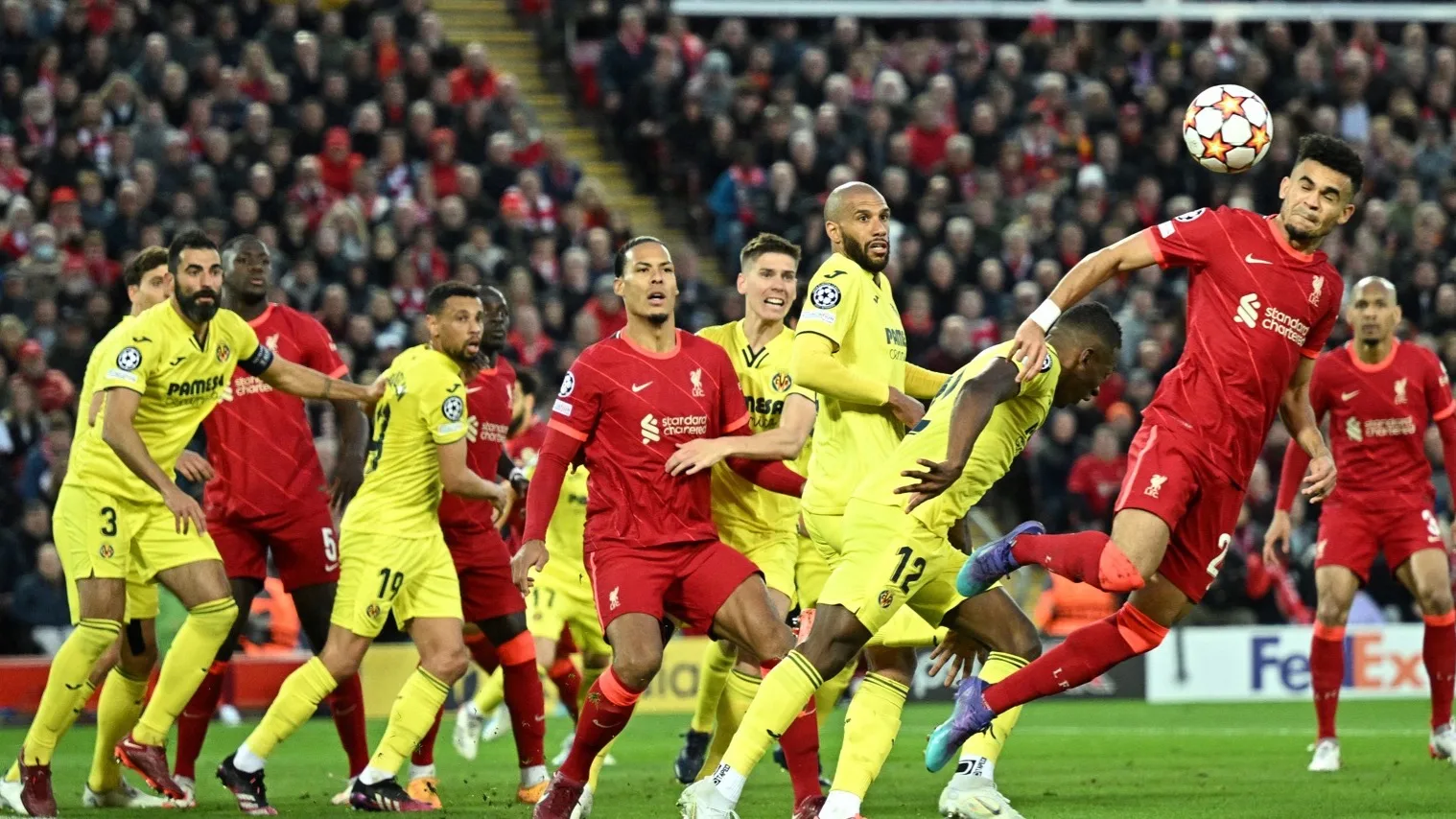 Round of 16
Liverpool was grouped with Milan, Porto, and Atletico in the group stages. They emerged as winners of the group, and Atletico Madrid were the runners-up. As group winners, Liverpool faced Inter Milan in the round of 16.
Liverpool beat Inter 2-0 away in the first leg, and Inter beat them 1-0 at Anfield. Liverpool got through to the quarters because of a 2-1 aggregate over Inter.
Quarter-Finals
As a result, Liverpool had to face Benfica in the quarter-finals. Liverpool won away at Benfica's home by a 3-1, but they were in for a shock when Benfica came with all guns blazing to Anfield, scoring three goals. However, Liverpool managed to turn things around and scored 3 more goals, winning the tie 6-4 on aggregate.
Semi-Finals
Liverpool's next challenge was Villareal CF in the semi-finals. Villareal were not doing well in their domestic league the whole season, but in the UCL, they knocked out Juventus and Bayern Munich.
Liverpool won with two goals to nil in the first leg against Villareal. Jurgen Klopp knew his team had to be very disciplined to get a win at Anfield against Villareal, who were very tight and relentless in the first leg.
The return leg at Villareal's home was trickier as Villareal scored two first-half goals, sending shockwaves throughout Liverpool's camp. However, the quality of Liverpool's players proved to be the difference in the second half as they scored 3 goals to kill the tie. Villareal scored another goal to draw the second leg, but Liverpool advanced to the Finals with an aggregate of 6-4.
Real Madrid CF
Real Madrid CF were not the team they used to be since they got knocked out by Chelsea in last season's UCL semi-finals. They were having a rough season domestically too.
Round of 16
Looking back at the opponents Real have faced so far, no one would have seen them reaching the finals in Paris. They faced PSG in the Round of 16, and they were outplayed in both legs. However, they scrape out a win in the last 10 minutes of the second leg, with Karim Benzema stealing the show with a hat-trick, sending PSG packing.
Quarter-Finals
Their next opponents were Chelsea FC in the quarters, the defending champions. Chelsea lost 3-1 in London but came back strong in Madrid and led the game till Karim Benzema, Luka Modric, and Vinicius Junior went ruckus on Chelsea in the last 10 minutes. In the end, they came out victorious with an aggregate of 5-4.
Semi-Finals
Next, they faced Manchester City in the semis and won in a similar fashion in this fixture, with late goals from Benzema and Rodrygo. They knocked out Manchester City, the bookmaker's favorites, to win this year's UCL with a final scoreline of 6-5.
Liverpool FC vs. Real Madrid CF – Preview
The moment everyone has been waiting for is finally arriving on Saturday, May 28th, in Paris. Liverpool will face off against Real Madrid, both a team of superstars.
Go back a couple of months, and nobody would have seen Real Madrid being in the final. The magic that they have produced in their last three games against PSG, Chelsea, and City, proves that they mean business. Carlo Ancelotti will trust his experienced campaigners like Modric, Kroos, Benzema, etc., to win the final and make it their 14th UCL title.
However, Jurgen Klopp's Liverpool might just be too much for Madrid to handle as they haven't faced a team with intensity as high as Liverpool's. Trent Alexander Arnold, Mo Salah, Mane, Diaz, Firmino, Thiago, Jota – the list goes on for Liverpool and their immensely talented squad.
Come Saturday, the 28th of May, and there will be one team lifting the biggest trophy in European club soccer. As soccer fans, no matter which team triumphs, this final will be worth all the waiting.
Where to watch UEFA Champions League?
You can watch the UEFA Champions League final live on Roomba TV, the best IPTV streaming platform in the United States, Latin American countries, and the UK.
Get your IPTV subscription on Roomba TV today and access to NFL streams, MLB streams, NHL streams, and many other sports streaming services. You can also watch TV online on Roomba like movies, TV shows, series, documentaries, etc.